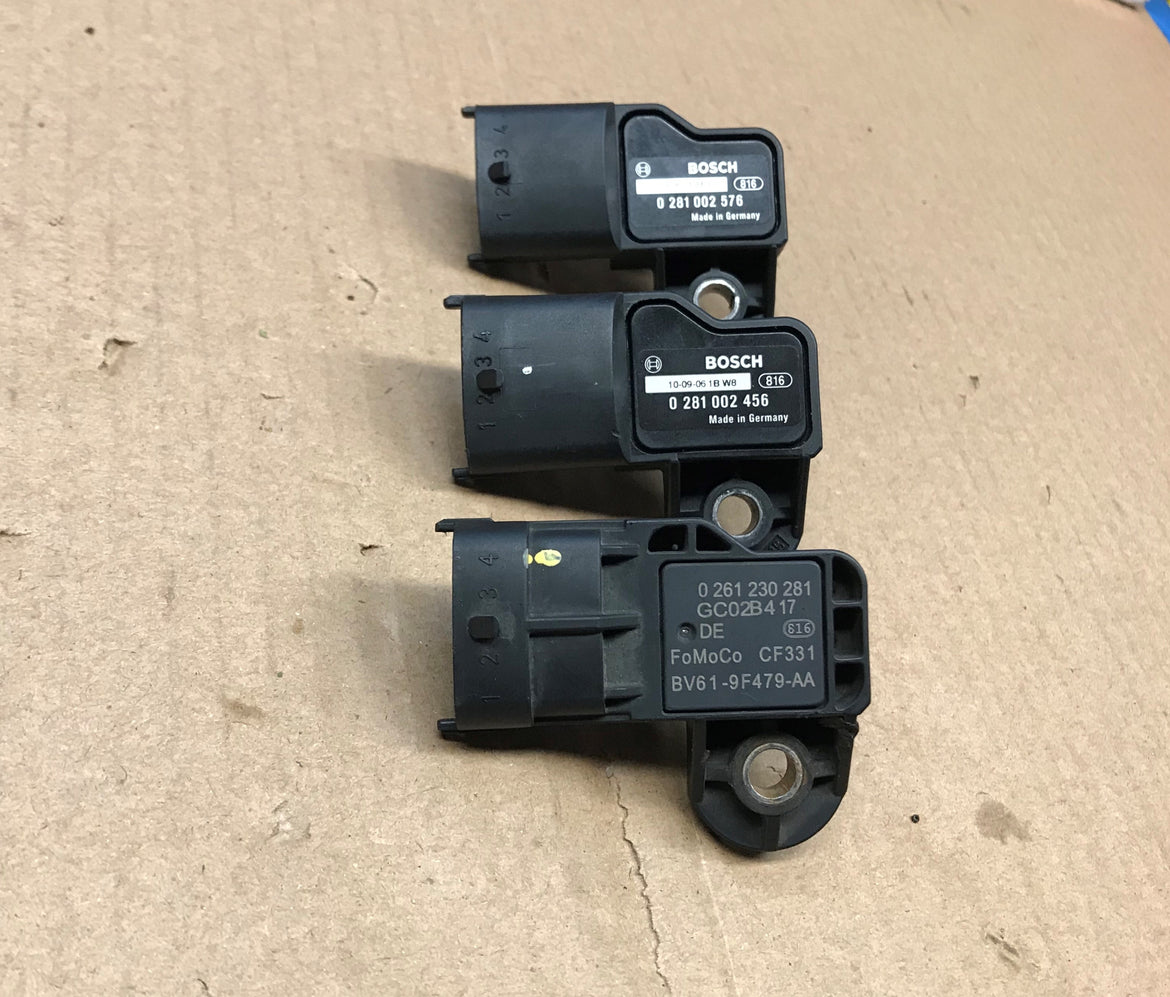 Fiesta ST - TMAP Sensor Replacements
In my last entry, I mentioned the use of aftermarket MAP/TMAP sensors on the Fiesta ST and how we can use them for our benefit. Today, I am going to discuss the lower TIP (TMAP) Sensor, when it needs to be replaced, and why.
The Fiesta ST was first introduced to North America in 2013 (2014MY). I acquired my Fiesta ST for Dizzy Tuning late in 2016. I am mentioning this because I want to point out that there were already tried-and-true methods for doing certain things on the Fiesta ST engine, that were established before I even owned one. But I can never leave anything alone, and I needed to know "Is this the best method?", "Can we do this better?"
As discussed in my previous entry, the TIP Sensor reads pre-throttle boost pressures, and the MAP Sensor reads actual manifold pressure. If I had the option (or if I had to choose one), I would want to monitor manifold pressure a little bit more closely, as that is what is actually being ingested into the engine. For example, if boost registered on the TIP Sensor exceeds the values that are set for the "TIP Ceiling", the throttle will begin to close, in an attempt to reduce boost. As the throttle closes, you will see large variance in pressures between these two sensors. You may see 30 psi in the manifold, but over 36 psi in the charge pipe! So due to these large differences that can be encountered, I would much rather keep my eyes peeled on manifold pressure. However, the TIP Sensor (and incorporated safeguards) are a great feature none-the-less, and like I said above, has already been determined as a proper upgrade. Although, I did take it one step further.
The OEM TIP Sensor is manufactured by Bosch. So it would only make sense to try to replace it with another map sensor in the same "package" or footprint. This same TMAP Sensor is actually also used in the Mazdaspeed platform, so I was familiar with the sensor going into this. The common upgrade for the Fiesta ST is a 3.5 Bar TMAP Sensor, which has the ability to read up to 36.xx psi. Applying my background with the Mazaspeeds, and with this sensor, I wanted to also test a known-interchangeable 4 Bar MAP Sensor. The 4 Bar MAP Sensor has the ability to read up to 43.xx psi! Both of these sensors will need the proper Scalar/Offset values entered into your tune, so be sure to let your tuner know whenever changing any MAP/TMAP Sensor.
Here are the Bosch Part Numbers of the known acceptable TMAP Sensor replacements for the Fiesta ST:
3.5 Bar TMAP Sensor: 0 281 002 456
https://whoosh-motorsports.myshopify.com/collections/ford-fiesta-st-turbo/products/bosch-3-5-bar-t-map-sensor
4 Bar TMAP Sensor: 0 281 002 576
(Ron should have this listed on his site soon)
In my next entry, I'll discuss options for replacement MAP Sensors. I feel this is going to open the door to a lot of awesome new tuning advantages, we never had before! Stay tuned!